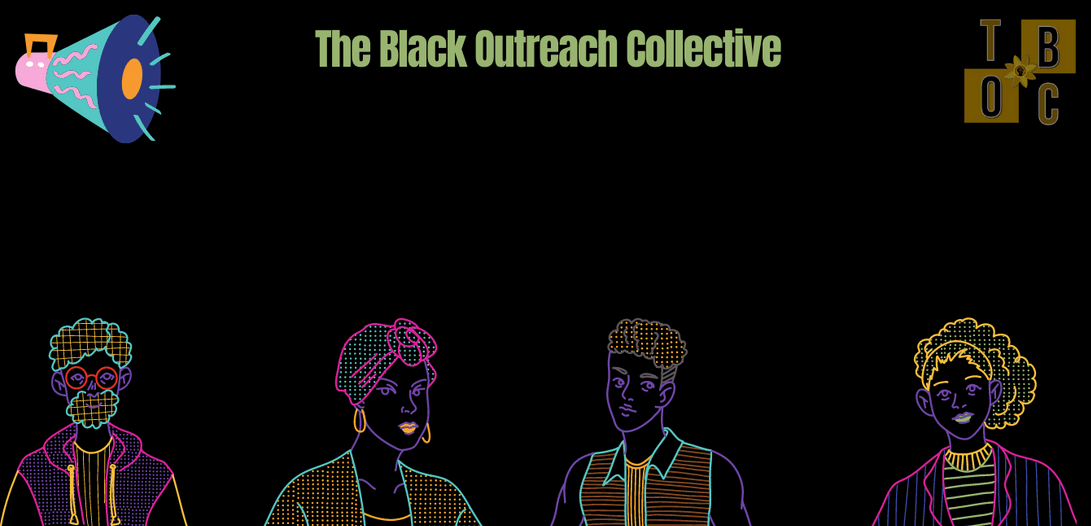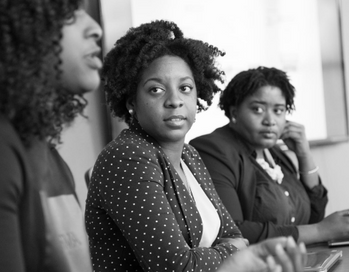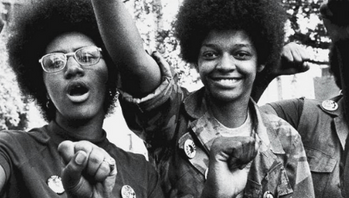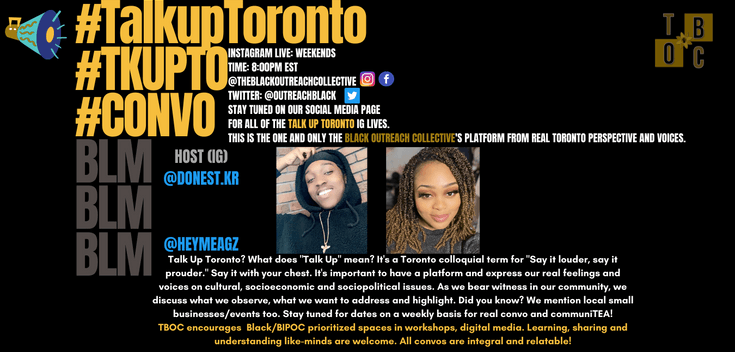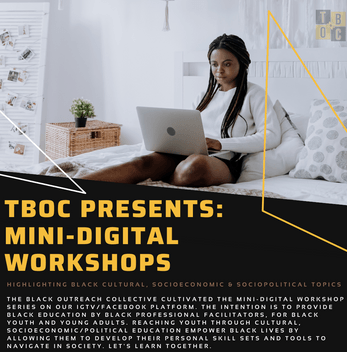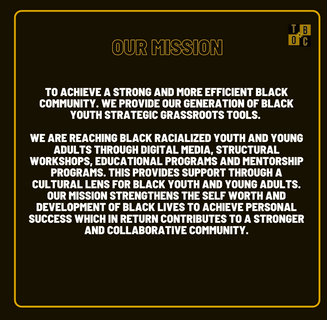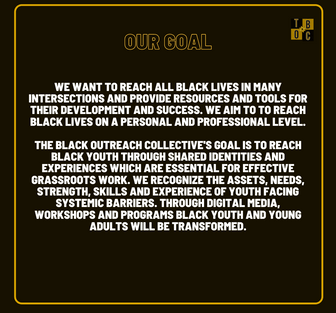 Want to contact us? Have questions? Collab? Or Volunteer? See below.
The Black Outreach Collective is a non-profit community based organization dedicated to empowering, educating and amplifying racialized Black youth and young adults in Canada.
The Black Outreach Collective was founded by a group of Black community visionaries. Our goal is to provide Black youth and young adults living in our Toronto/GTA community digital workshops, educational content across all of our public plaforms, programs and events. We are Black professionals and Black radicals creating a hub of resourceful information for our people to enhance. Our aim is to contribute to a higher rate of success in our community. Our grassroots methods connects valuable resources through digitized media, intentional programs and workshops. They are all culturally, socioeconomically & sociopolitically focused for the relevancy, personal and professional self-development of Black lives. We challenge social and cultural barriers Black youth and young adults face in our systemic society. We're young adults fighting for the youth and young adult community! Join us.